Software Engineer (Remote, US timezone)
Description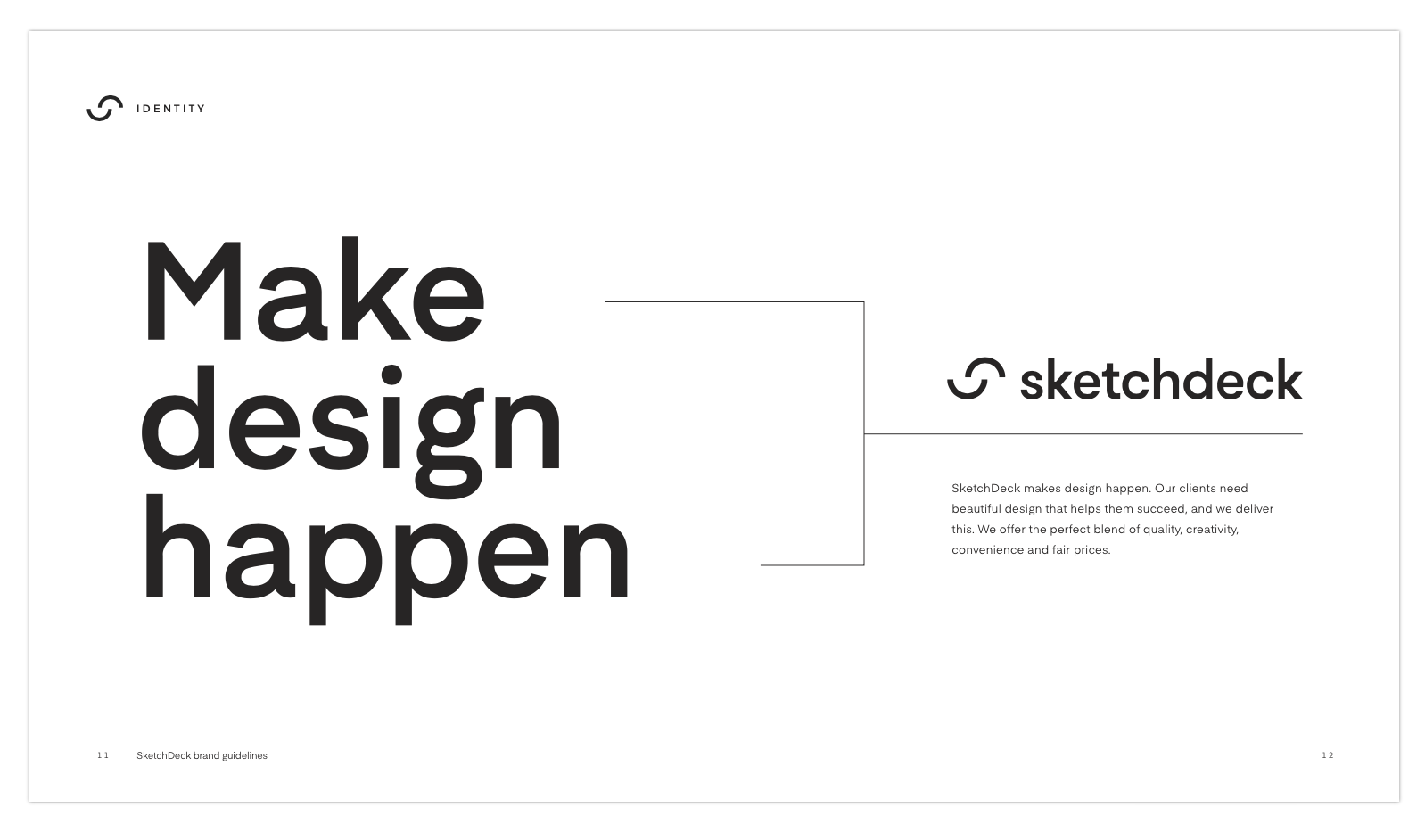 We're looking for an engineer to join our team. We've a wonderful set of clients and designers, and have lots of opportunity to grow faster: we need you to help make it happen!
Howdy! Welcome to SketchDeck!

We're a design agency-meets-tech startup. Every day we create hundreds of designs for companies you know and love. At the heart of what we do is a tech platform that brings together designers, project managers, quality control people and clients into a big creative dance - this platform is what helps us grow quickly, and what we need your help to grow.

We're looking to hire a mid-level engineer to expand our team and help manage others. You will work directly to the CEO and Head of Operations, and have a high degree of autonomy and freedom to choose what to work on. This is a unique opportunity to have a real impact on a growing technology startup.
You can read more about what our engineering team are up to on our blog.
Requirements
You must work in a US timezone (e.g. between PST and EST) so that you have plenty of working time that overlaps with your colleagues.


Responsibilities
Release, improve and maintain new parts of our platform
Work on the full stack
Improve our infrastructure (e.g. our AWS ecosystem, our databases and servers)
Propose new features, incorporate user feedback, write and release those features (you can collaborate with designers for the UX)
Help users when they have problems
Background
Have at least three years experience in software development
Know how to deliver software quickly in a startup environment
Communicate well and be happy talking to users
Benefits
Our values:
We are a growing, global team working to improve design. Our goal is ambitious. Our values guide how we should be, so we we can achieve our mission whilst building an enduring and welcoming culture. At SketchDeck, each of us:
Help each other succeed & grow.
Achieve ambitious outcomes.
Innovate.
Take responsibility.
Share progress honestly.
Are approachable & friendly.


Some reasons to work at SketchDeck:

We design beautiful things all day long, and get excited about design - it's a fun thing to make happen via a tech platform
Graphic designers are the nicest funnest people to work with
Everyone here is really good at what they do and great to work with. No ego, no awkwardness, just a ton of team love
We have a cute office dog
Delivering great creative design at mass scale is a hard and fun problem to solve
We're growing fast
Our team out for dinner in Sunnyvale
More concretely, we offer lots of great stuff:
Annual company retreat to somewhere fun
Delicious lunch
Lots of coffee, tea, snacks and Soylent
Competitive stock options
The team has a wealth of experience you can learn from
Generous holiday policy
Tech-team outings
Free SketchDeck design projects for your important events
Beautiful SketchDeck designed swag (designer t-shirts, moleskins and more)
Shiny Apple hardware
Our stack
In case you wondered, here is our tech stack:
AWS, including:

Elastic beanstalks running Docker images
Simple Queue System
RDS (MySQL)
Redshift

Kafka
Firebase
Coffeescript running on Client and NodeJS
Jade, Less
We have a range of different servers:

Webservers running RPC and serving a single page web app
Kafka workers moving data to secondary stores and running micro-services
API servers
SQS workers running small jobs